Spring is on it's way out…
And summer is just around the corner! Alliekat wrapped up kidding season by giving birth to two lovely long eared doelings on April 21st. You can watch that here.  The fruit trees are leafed out and the garden is (mostly) in. A couple of building projects are in the works, including a new grape arbor. My husband built the main structure in a day but he needed 2×6's to complete the top where the vines can be supported. Once those cross beams were installed, he used a weed burner to char the wood. This has the dual effect of weatherproofing it and creating a beautiful finish.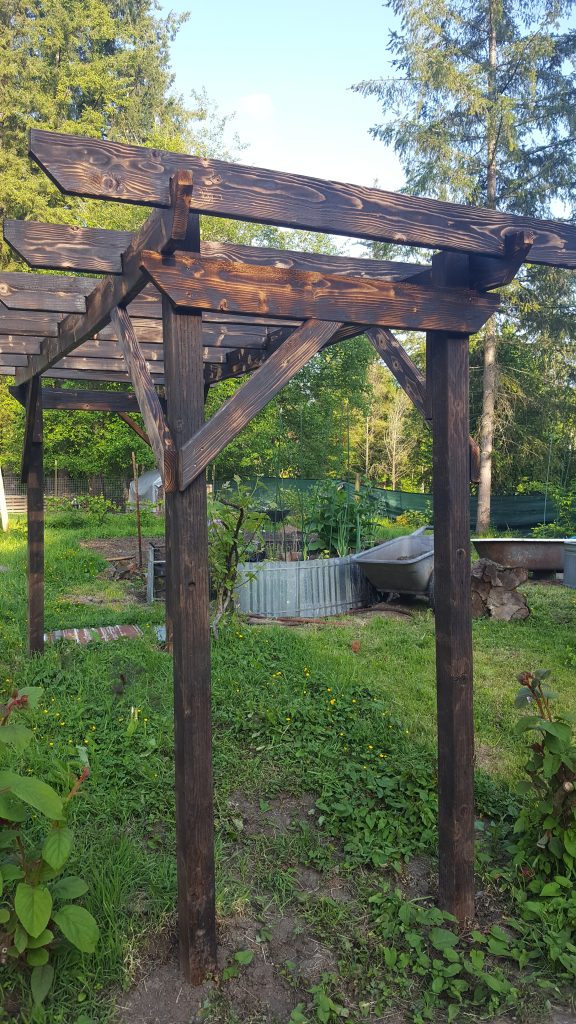 In addition to the grape arbor, he has built the framework for a large shelter for the goats that can be covered with a big tarp this winter and is bedded deep in wood chips.  I bid on an auction for 4 sets of electric netting and after some minor repairs, I've been subdividing the back pasture into strips so I can rotate the goats over the summer. I really scored with these nets as they usually sell for about two hundred dollars each and I got all 4 for fifty bucks!
Sadly, we lost our duckies when we were out of town for 4 days.  No matter how many animals I've lost, due to old age, illness, or accident, it's always heartbreaking.  When we got home, I found eleven duck eggs in the coop so we quickly ordered an egg incubator to see if we could hatch them. We're two weeks in and all the eggs appear to be fertilized so I am expecting a bunch of ducklings soon! It helps take the sting out of losing their parents.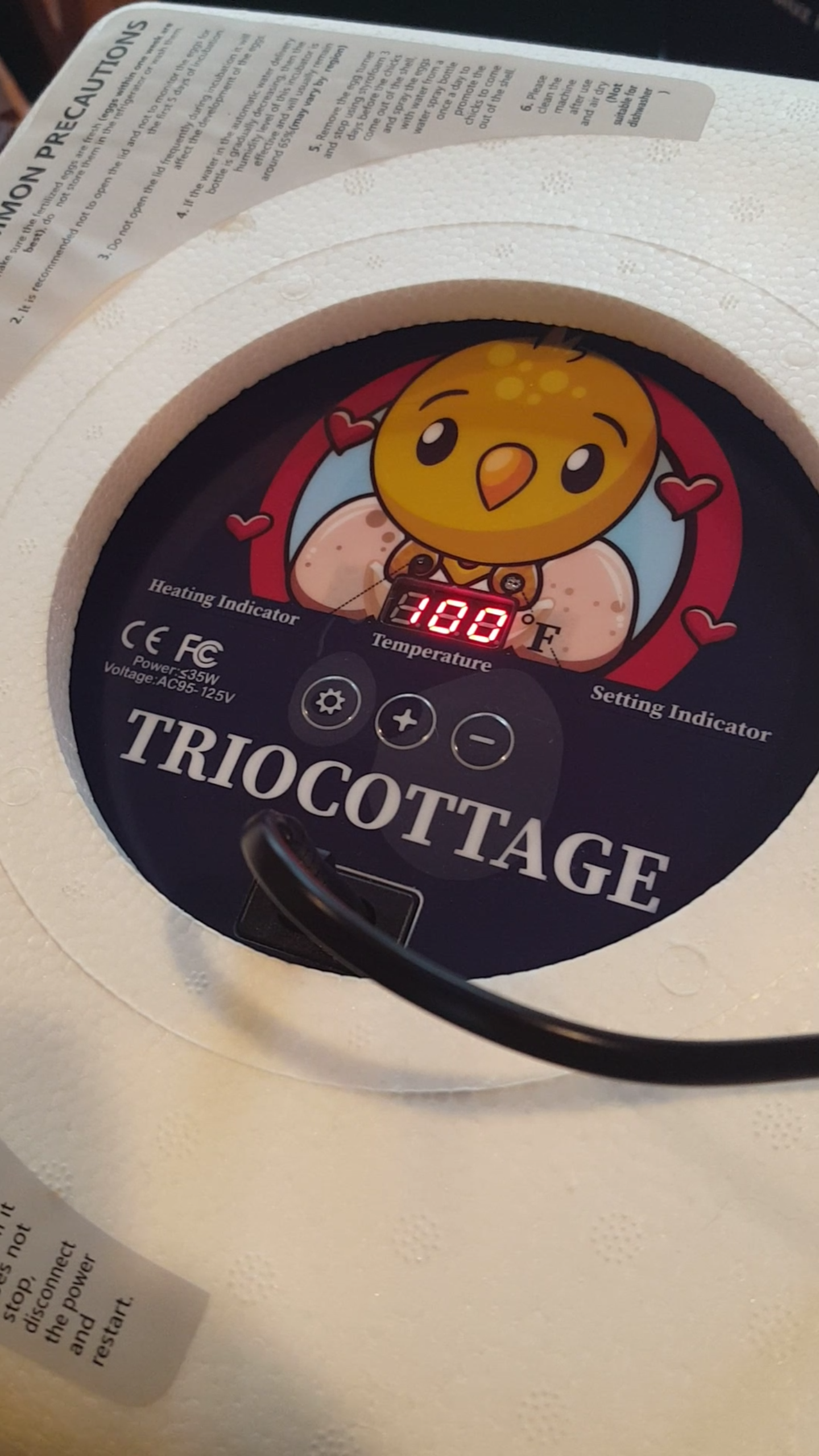 This inexpensive incubator holds a dozen eggs.
The longest day of the year is almost here and projects are still unfinished but we've made a good start. I hope to have the soap page up and running soon so stay tuned.