Austin was born just one day after Jax, April 5, 2021. He came to live with us when we got home from our Idaho trip. Since he'd had a few days being on mom, he was really stubborn and difficult to switch to a bottle. I was afraid he was going to starve himself to death! But he eventually got the hang of it.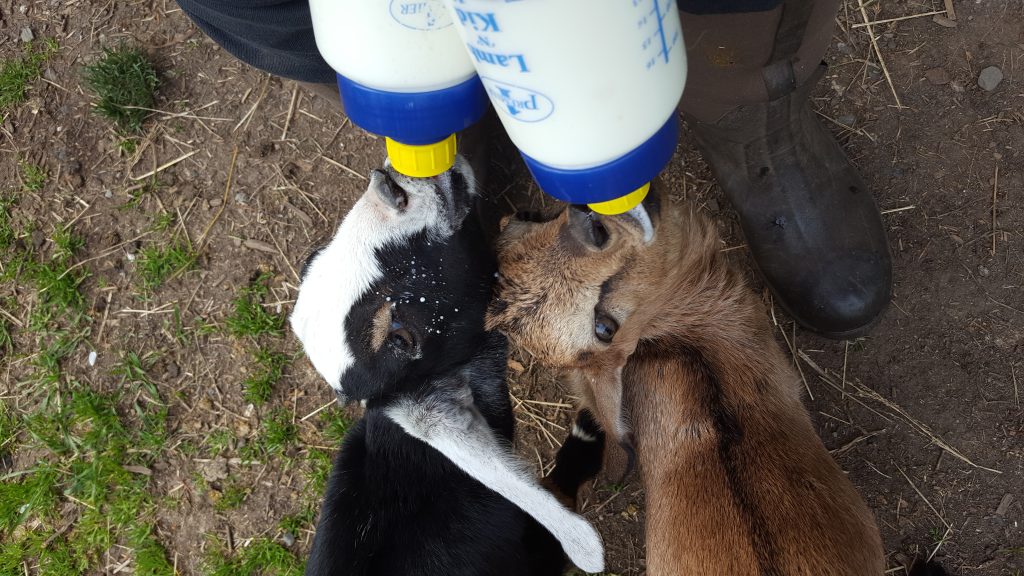 Even though he was wethered (castrated), Austin has a very bold, vocal personality-quite the opposite of Jax's mild manners-but they are best buddies. Jax just lets Austin do the talking!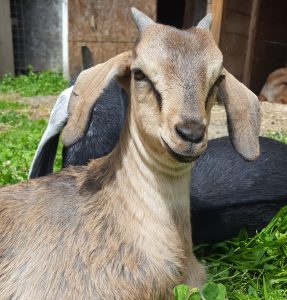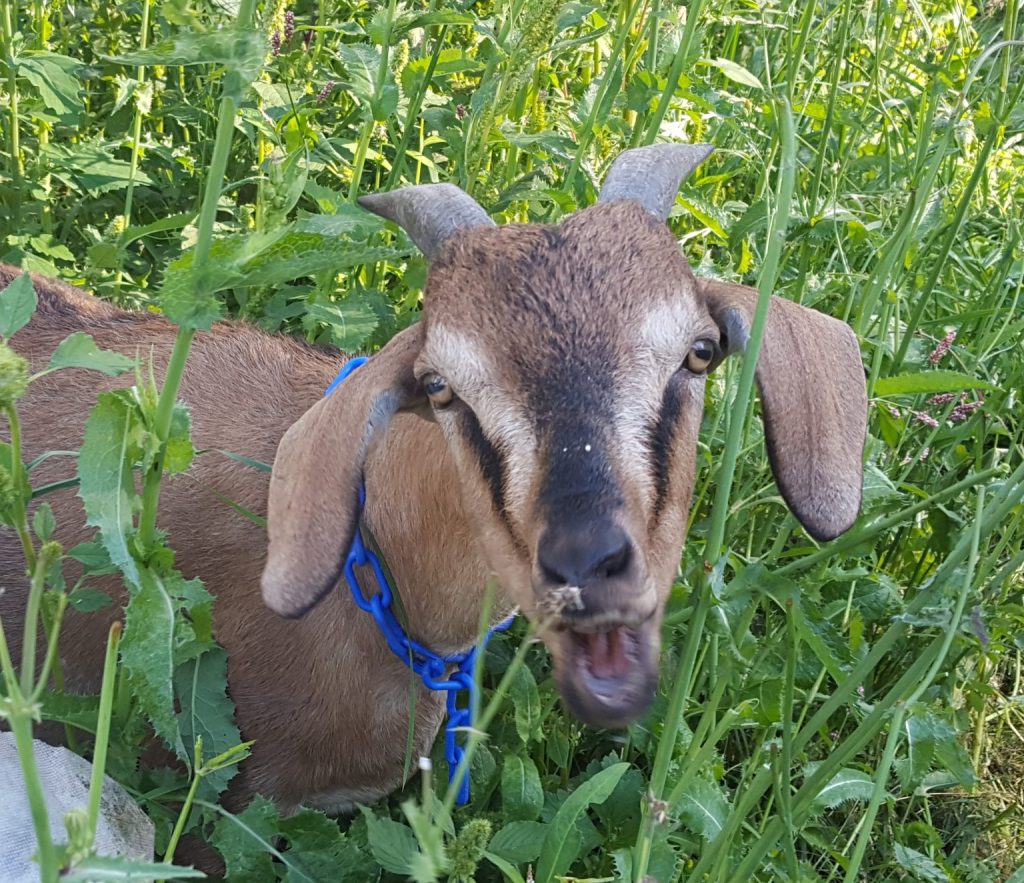 Austin is Jax's companion when it's not breeding season. I move them around the property together to work on weeds and blackberries.  They are a team!